Children


Jesus said, "Let the little children come to me, and do not hinder them, for the kingdom of heaven belongs to such as these." Matthew 19: 14



Twinkle Town Tots group

Every Tuesday (term time) from 9.30am until 11.00am
A play group for 0-4 year old's and their parents, grandparents and carers.
Twinkle Town is a small, child-sized play village which is comprised of shops, houses, roads and transport and is all beautifully decorated with twinkly lights. The miniature town has been designed to provide a safe and stimulating environment for the children where they can let their imagination run free.
Each week there is a craft, sensory play, including sand or water, sensory lights, mirrors and beautiful interactive light boards. Twinkle Café opens during the session where you will be served tea or coffee, and drinks and snacks for the little ones. The group always ends with a story, drama, singing or a puppet show, led by one of our dedicated team of volunteers.
We truly care about all the families that come to Twinkle Town and hope that you will join us one of the Tuesdays.
If you would like to find out more, please contact Camilla, the Church Family Worker, by email at: camillaclarke@ugmc.org.uk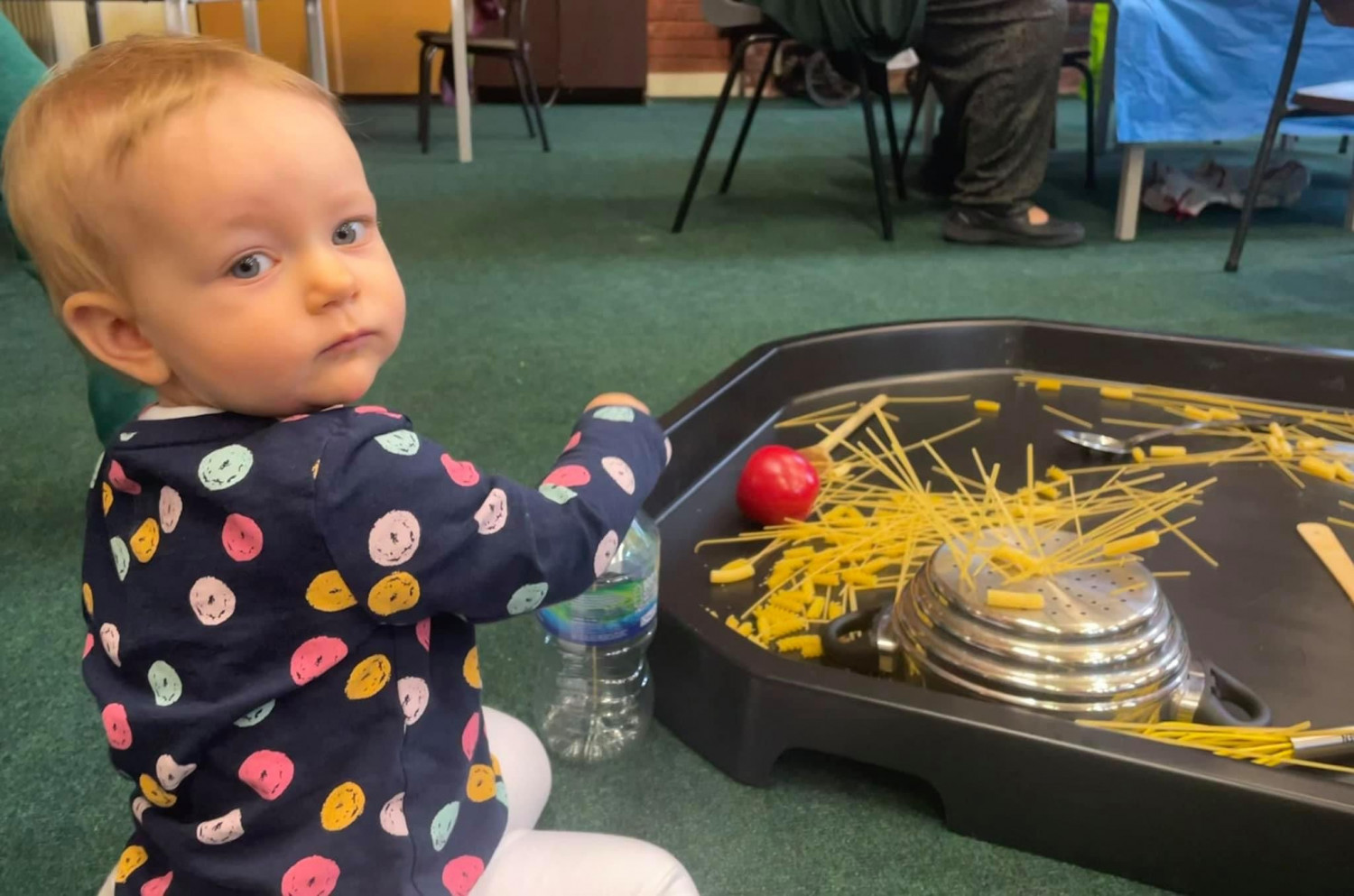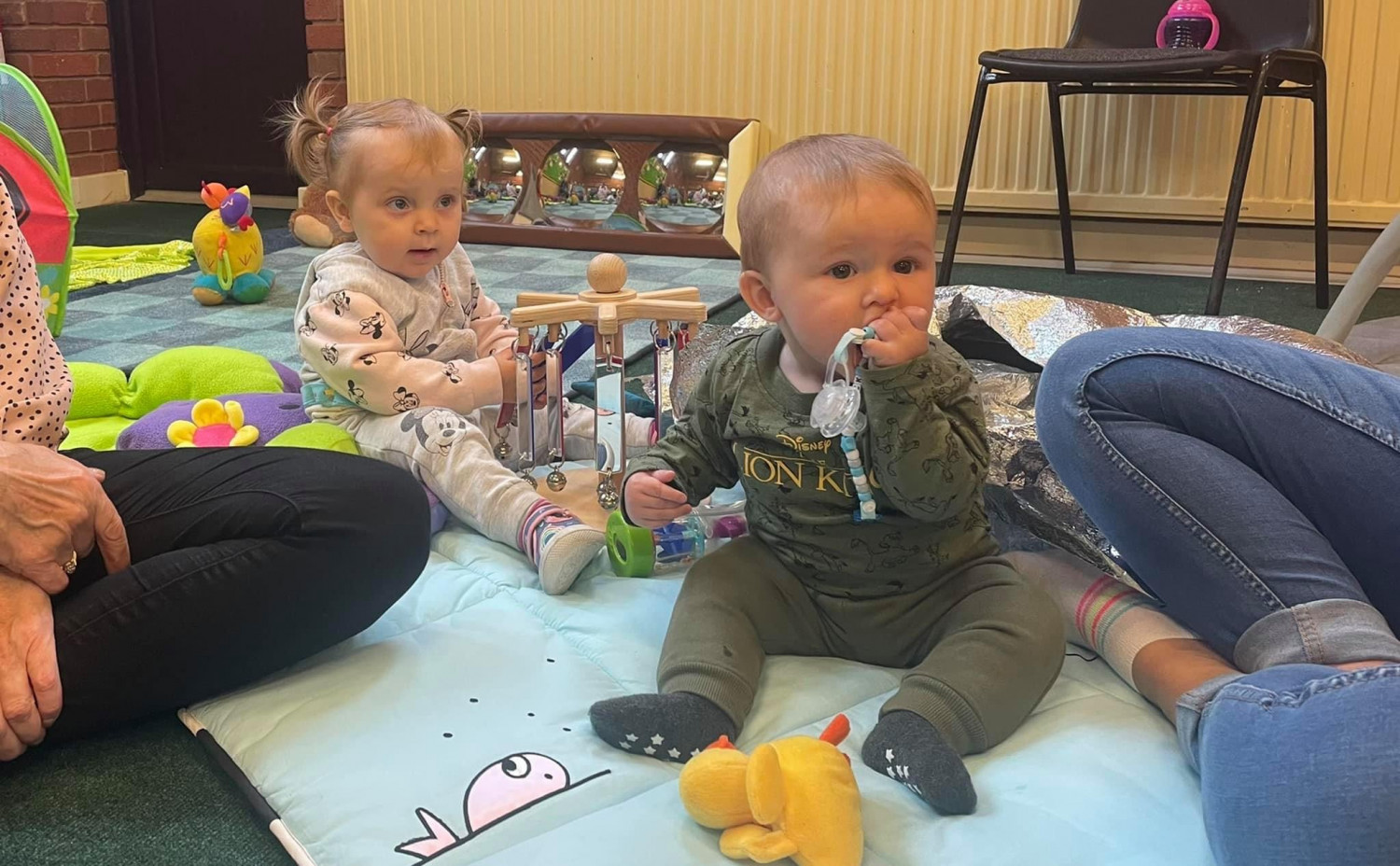 ---
Sunday School classes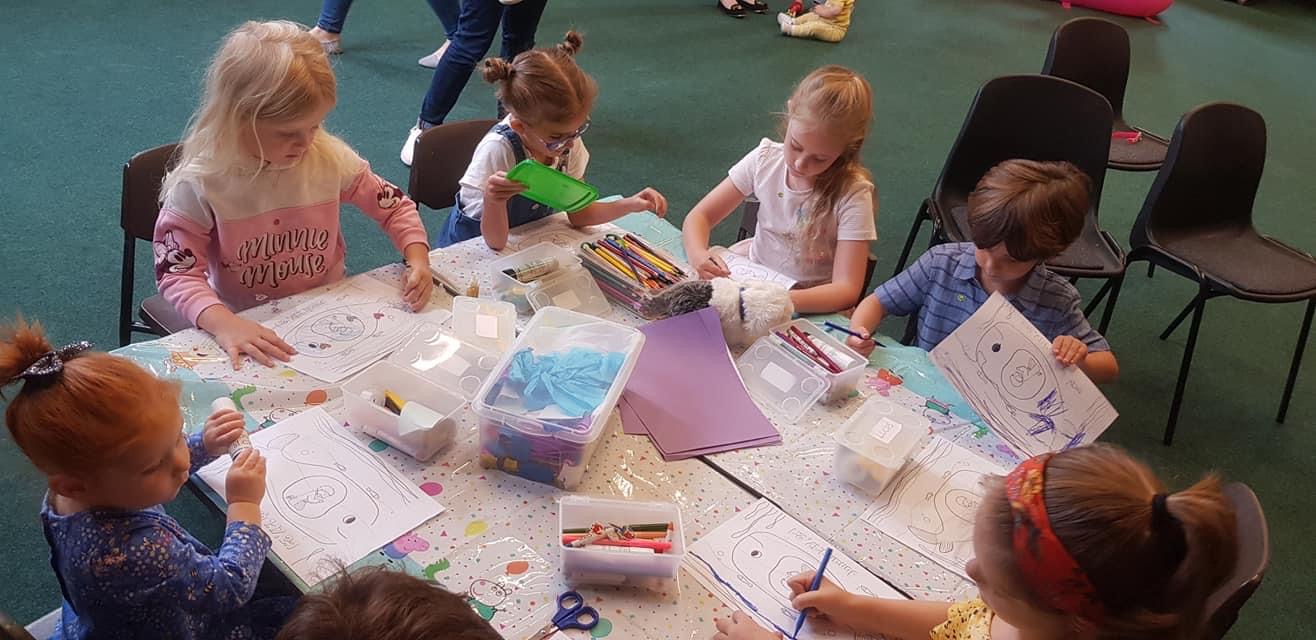 There has been a Sunday School at UGMC for generations where babies, boys, girls and young people have met together weekly to learn about God. Interactive fun lessons are delivered to children who are grouped together by age, starting with the baby's class right through to the youth group. Bible stories are shared by Sunday school teachers through drama, songs, activities and games. Most of our teachers work with children throughout the week as school teachers, nursery nurses and children's workers.
Sunday school classes are held during our Sunday morning services between the times of 10.45am until 12 noon.
---
Acorns and Oaks

Every 2nd Thursday of the month
A FRIENDSHIP GROUP FOR THE UNDER 5'S AND THE OVER 65'S
Acorns and Oaks is not currently running but will resume in 2022!

Acorns and Oaks is a friendship group for the under 5's and the over 65's.
The group is funded through Age UK and aims to bring two generations together to create friendship, fun and a sense of 'family'.
We meet monthly and each session is varied and includes crafts, working together in various activities and games, music, singing, eating together and sharing skills with one another. We welcome anyone who is under 5 and over 65 (children must be supervised by their parent/grandparent or carer).
Please contact Camilla Clarke, the Church Family Worker, by email at: camillaclarke@ugmc.org.uk for more information.
---
Family Services
As well as our normal church services, we hold regular special family services, often tied into notable dates through the year.
The services consist of various activities that all ages can be involved in, including action worship songs, contributions and prayers from the children and young people, games, drama, story, crafts and a short message. The services are always linked with a theme that runs through the service. We finish with refreshments and a time for everyone to socialise.
---